Our IT asset management solutions
When security constraints prevent your organization from adopting a fully managed service, our software asset management platform gives your in-house SAM team the resources and tools to effectively manage your software licenses.
Discover all of our software asset management (SAM) products and services.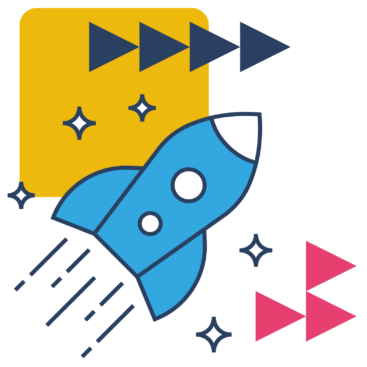 License Dashboard License Manager
License Dashboard's software asset management tool, License Manager is used to manage and optimize software licensing. This is achieved by automatically reconciling what has been installed, what is in use, and what licenses have been purchased.
License Manager empowers organizations to optimize their investments and prevent costly compliance failures. Our IT asset management software complements your existing ITAM solutions and is highly cost-effective, delivering rapid ROI.
Discover License Manager now

License Dashboard Portal
An intuitive BI application designed to allow departments outside of the SAM team to view and understand your IT asset management data. Vital for procurement teams, the wider IT department, and any job role that relies on complete and up-to-date IT data.
Share critical ITAM information across the organization through customized dashboards made relevant to each stakeholder. License Dashboard Portal works across any device and provides the user with the vital SAM information they need to see to help make strategic decisions.
Explore License Dashboard Portal in more detail

License Dashboard Discovery
Discover exactly what software has been installed across your network and receive details on how that software is being used.
A lightweight, rapid network inventory solution designed to capture both hardware and software consumption critical to improving software and license management. License Dashboard Discovery can be run in both client agent and agent-less modes.
Find out more about License Dashboard Discovery

License Dashboard SaaS Manager
License Dashboard SaaS Manager allows you to easily monitor, control, and optimize your cloud spend by identifying options to downgrade SaaS and IaaS licenses to lower-cost plans.
Discover SaaS Manager now

License Dashboard Universal Data
Process large volumes of data from your multiple inventory solutions at a scheduled time that suits you.
Not only does Universal Data collect this information, it enriches the data, which can be imported into License Manager or any SAM or ITSM Tool as regularly as needed.
Explore Universal Data now

License Dashboard API
License Dashboard's API application allows the rich ITAM data stored in License Dashboard to be pushed into other applications, such as ServiceNow.
Pull valuable information from License Manager and automatically feed it into any IT service management (ITSM) or configuration management database (CMDB) tool to optimize your organization's software investment and create a centralized data source.
Discover License Dashboard API now

License Dashboard ScanWin
License Dashboard ScanWin enables the inventory of Windows devices without needing to deploy an agent.
You choose whether ScanWin runs from the command prompt or is scripted for automation. It collects inventory data using Microsoft WMI (Windows Management Instrumentation) to communicate with Windows devices.
Find out more about License Dashboard ScanWin

SAM Essentials
Our software asset management (SAM) tool, SAM Essentials reduces your organizations software costs in three simple steps: product, service, and training.
Designed to suit your organization's needs, License Dashboard SAM Essentials uses our flagship SAM tool, License Manager to empower you to manage your entire software estate with support from our specialists.
Discover SAM Essentials now
SAM Agile
A flexible software asset management (SAM) service that enables your organization to effectively respond to changing software demands.
SAM Agile supports you to better respond to the ever-changing demands of the industry by reducing your software procurement costs, optimizing software utilization, and lowering risk.
Explore SAM Agile in more detail now

SAM Insights
Gives you the information, resources, and tools you need to drive innovation and unlock the true value of your IT investments.
Our SAM Insights services allows your organization to understand its software usage and licensing options, reducing costs, encouraging productivity, and driving efficiency.
Find out more about SAM Insights today

ServiceNow and SAM
Control all your IT assets through one portal, enabling your IT, finance, and procurement teams to collaborate effectively, boosting innovation and productivity.
Our ServiceNow and SAM service transforms the way your organization manages software, giving you full visibility and control over your IT assets by collating them all into one accessible portal.
Explore ServiceNow and SAM now

Software Recognition Service
Fully optimize your software usage, ensure compliance, and reduce future spend.
Our Software Recognition Service translates your raw data into a meaningful information that can be understood by your SAM managers and stakeholders.
Discover Software Recognition Service now

Software Product Categorization
Empowers your organization to drive data insights, align your business strategy to IT, and generate cost savings.
Our Software Product Categorization service gives complete and transparent oversight of your organization's entire software estate, ensuring you make the most effective business decisions.
Find out more about Software Product Categorization

Get started with our software asset management tools and services now
Take advantage of your free consultation with our SAM specialists today to explore our SAM tools and services, and find out how we tailor our solutions to meet your organization's requirements.